click on images to enlarge
AN UNUSUAL ITEM
THE GEORGIAN SILVER WINE FUNNEL
Wine funnels, also called wine strainers, were used to decant to the bottle and from the bottle to the decanter.
Most wine funnels date from between 1770 and 1830, even if few examples of George II period are surviving. The use of wine funnel declined during the Victorian Reign.
Wine funnels are in one or in two pieces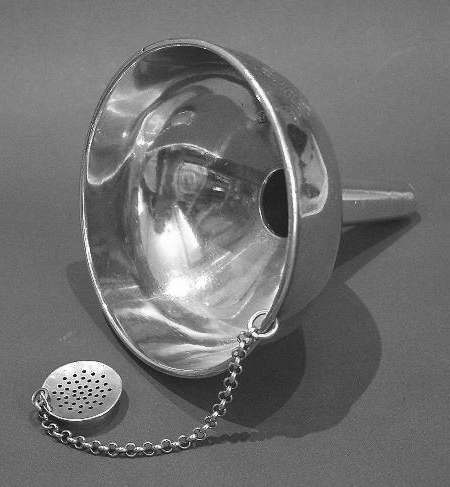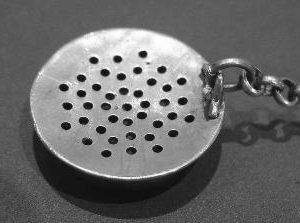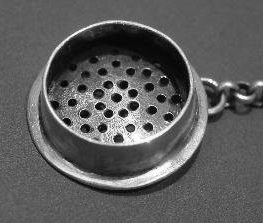 The one piece wine funnel has a removable pierced strainer, usually joined to the body by a small chain.
The two pieces wine funnels have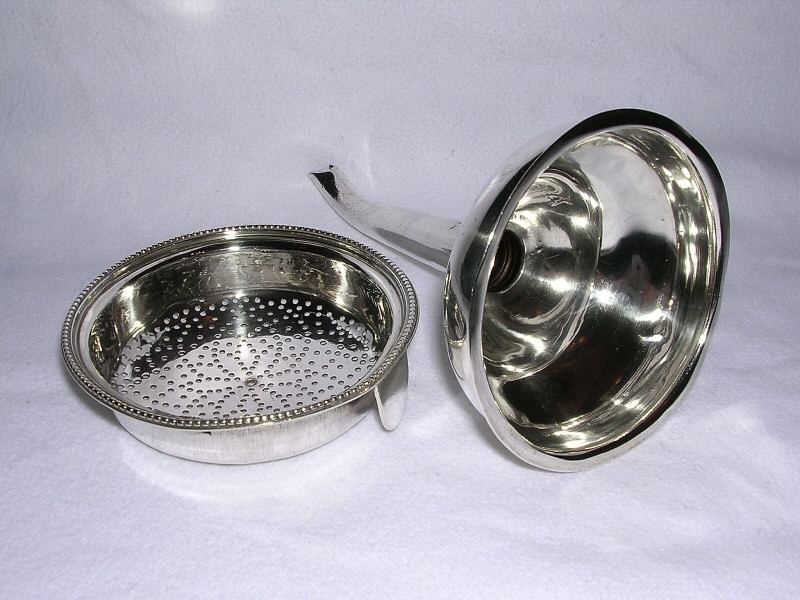 a pierced bowl and a body to contain it
or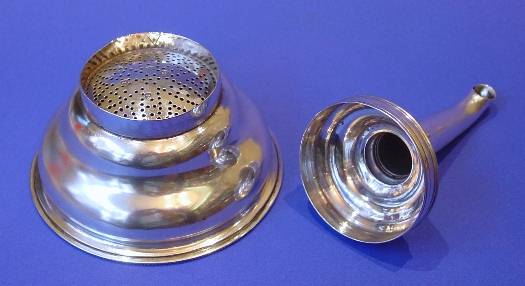 a removable spout to apply to the strainer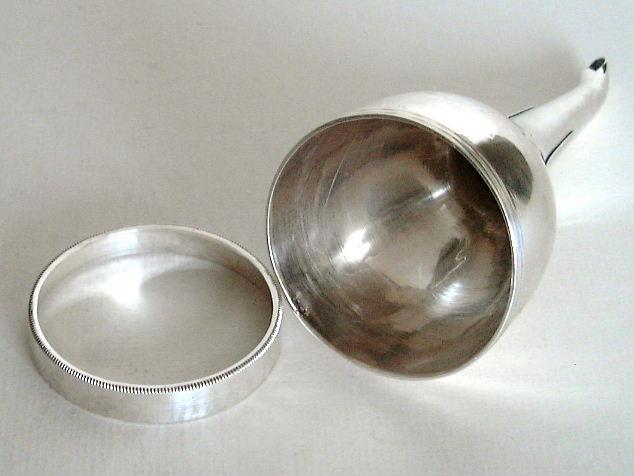 Alternatively the bowl may include a removable inner ring to retain a muslin straining cloth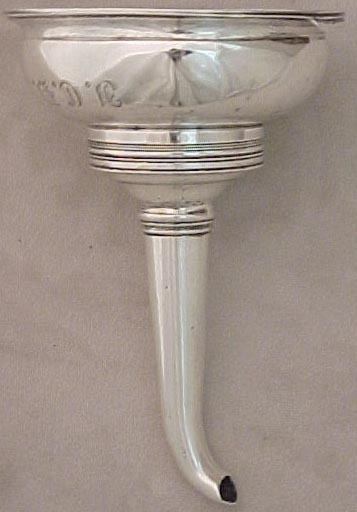 Examples of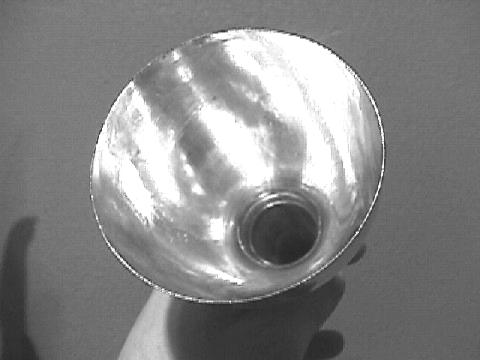 wine funnels made from 1770s and 1790s are usually plain or have a reeded rim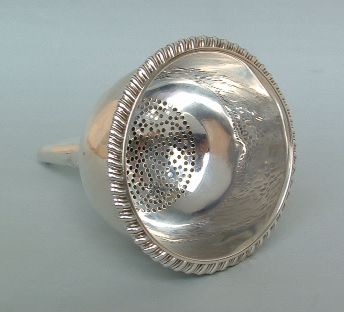 while later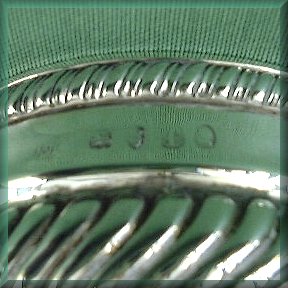 wine funnels are more elaborately decorated and have wider applied foliate rims.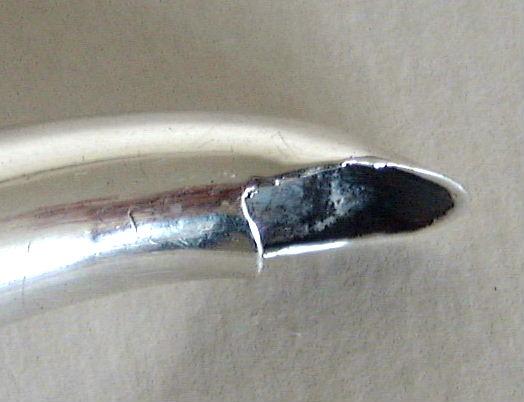 The end of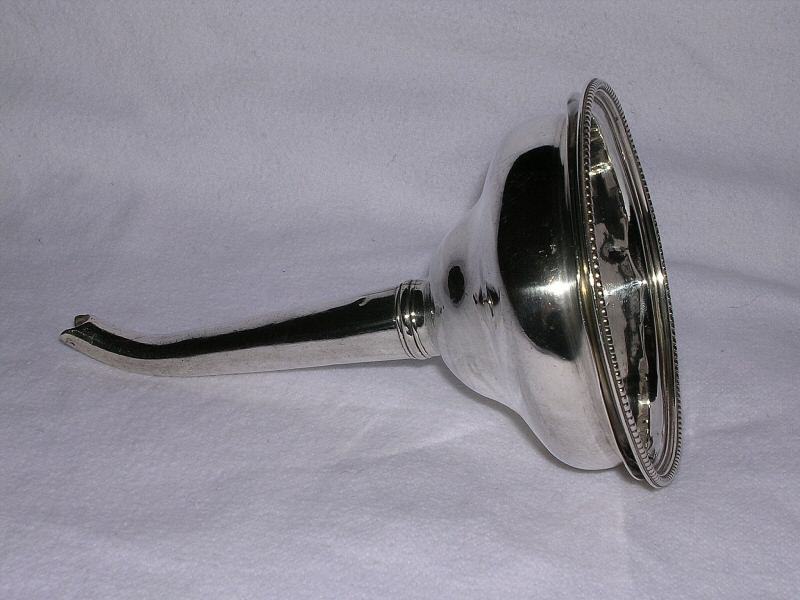 the spout is usually curved so that the wine would flow down the side of the bottle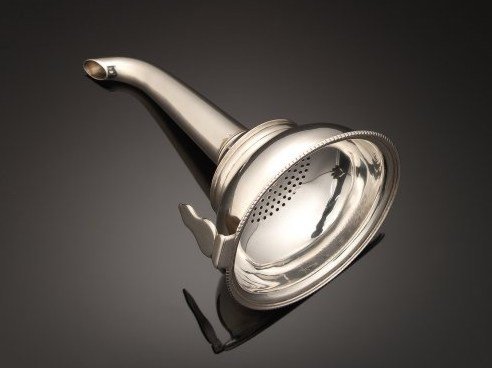 Often
there's a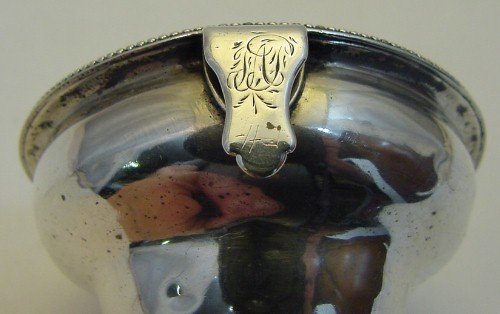 small hook on the side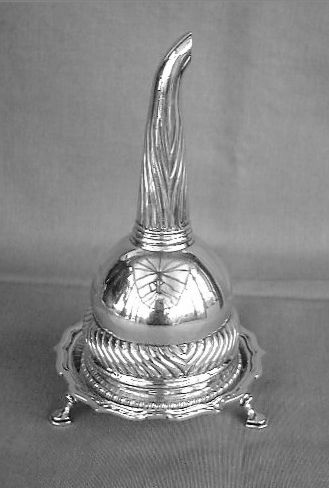 Sometimes wine funnels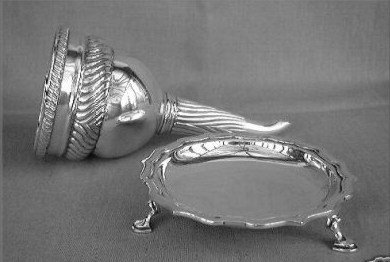 had a stand with domed centre and short legs
The interior of the bowl was sometimes gilded.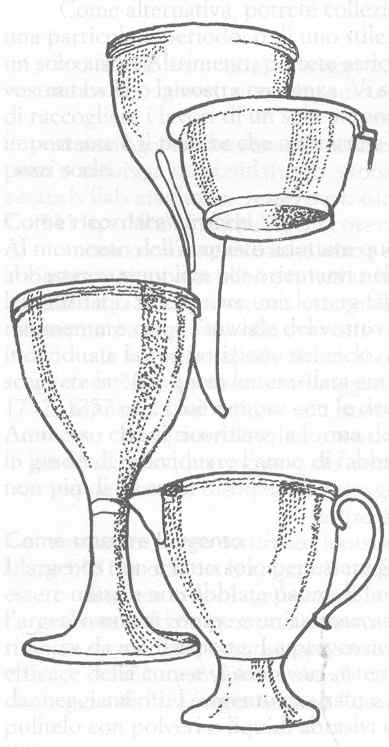 At the present wine funnels are highly appreciated by collectors, but in the second half of 19th century they were often modified obtaining objects of more common use.
Cutting the spout the bowl was transformed into a tea strainer and closing the bottom into a sugar bowl or a salt cellar. Substituting the spout with a pedestal a cup was obtained and adding a low stem and a spout a milk creamer.
A FEMALE SILVERSMITH'S WINE FUNNEL
This George III silver wine funnel was made in London by silversmiths Rebecca Emes and Edward Barnard, circa 1815. The wine funnel is in two parts, the bowl (strainer) and the main body with curved end of the spout.
The bowl has gadrooned rim with a small shell on the side.
The body has an engraved family crest in the shape of a lion with shield.
The bowl is hallmarked RE over EB (silversmiths), duty mark (George III) and lion passant (sterling silver).
The body is hallmaked lion passant, leopard's head crowned (London) and duty mark, while date letter is rubbed.
Rebecca Emes, widow of John Emes, was an important silversmith of Regency Period and supplier of the Royal Goldsmiths, Rundell, Bridge and Rundell, the same firm that retailed Paul Storr's silver. She registered its first hallmark with Edward Barnard in 1808 and was active until c. 1829.
This wine funnel is 5 in. high (cm. 12,5).