click on images to enlarge
DEDICATIONS ON SILVER CIGARETTE BOXES
The engraving of dedications on silver cigarette boxes is a common practice.

Browsing within my small collection of "tobacciana" I've found some examples of dedications.

name of the owner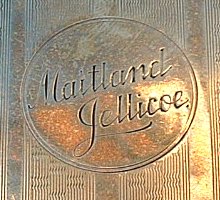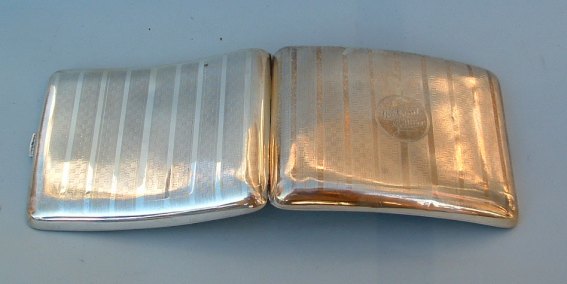 This sterling silver cigarette case has guilloche working with a reserve engraved "Maitland Jellicoe" and gilded interior with original rubber bands.
It has hallmarks Birmingham 1910 and silversmith touch mark D & F.
The retailer is FINNIGANS Ltd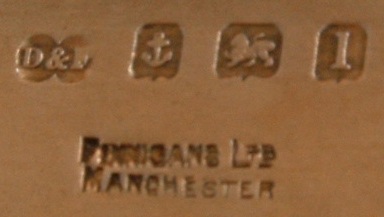 Manchester.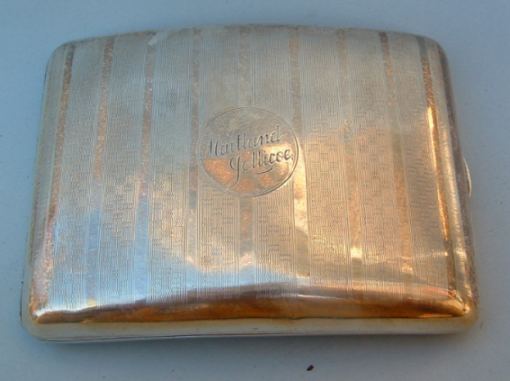 date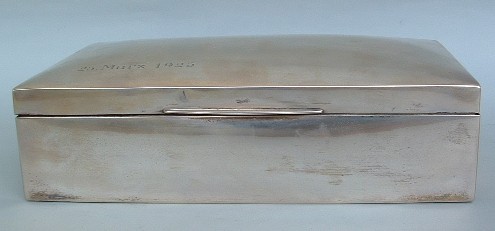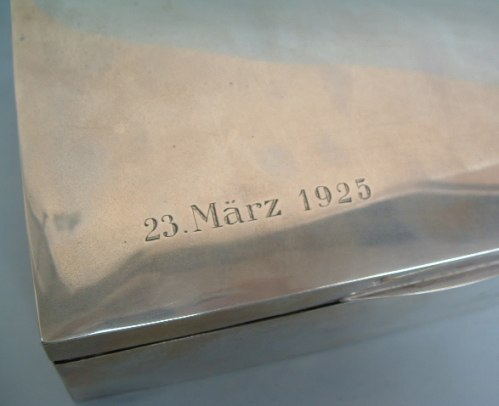 this silver cigarette case with wood interior was made in Germany around 1925. The silver lid is engraved with the date "23 Marz 1925" (March 23, 1925).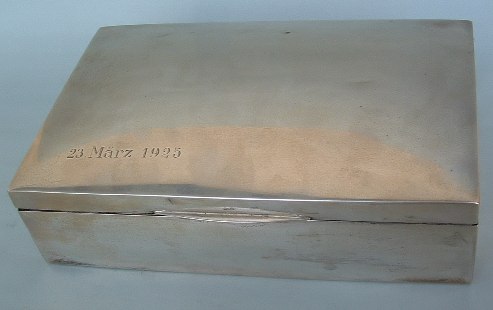 The case is hallmarked with "half-moon and crown" "800" and silversmith's mark.
It is 8 in. wide (cm. 20)
winner's prize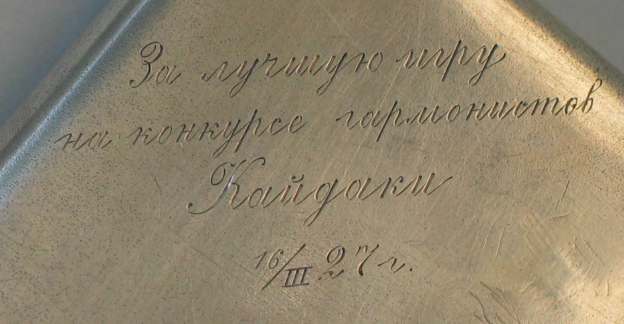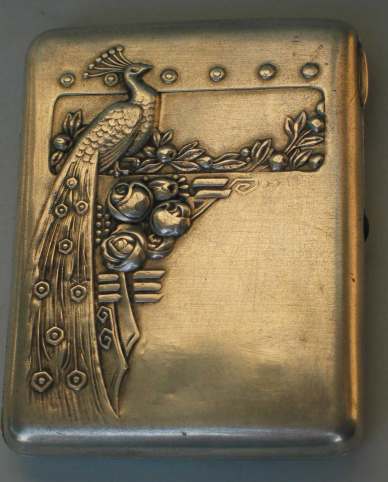 this is a Russian silver cigarette case engraved on the back with a dedication in cyrillic dated March 16, 1927 as the prize given for the best performance in the competition of accordion players, city of Kaidaki.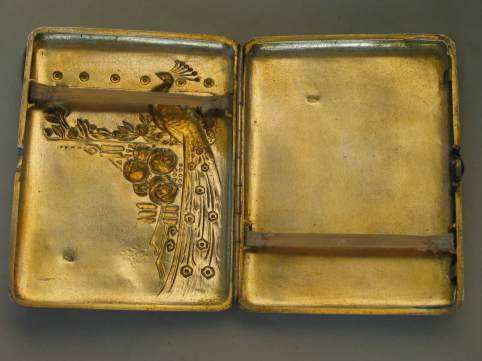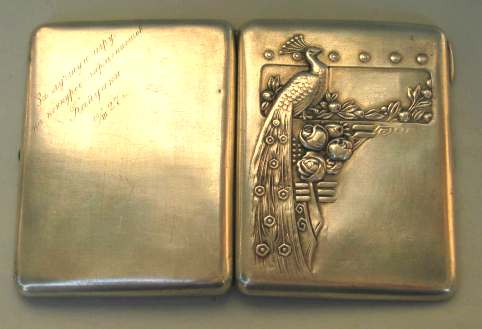 It is chased and repoussť with a peacock, wreaths of flowers and fruits. The case has gold washed interior and a green stone cabochon thumbpiece.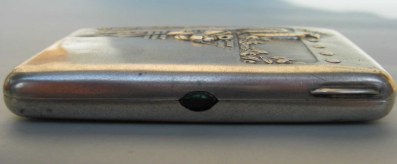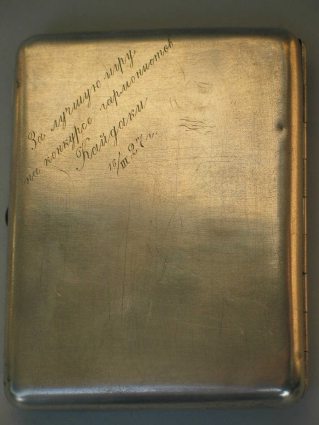 The cigarette case has a silver purity degree of 84 zolotnik (875/1000) and is hallmarked on both inner sides with 1908-1917 Russian hallmarks ). It is 4 1/4 in. wide (cm. 11).
love or friendship
this silver cigarette case was made in Germany around 1935. The interior is gilded and engraved with the inscription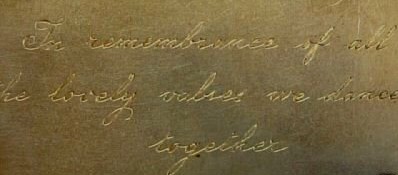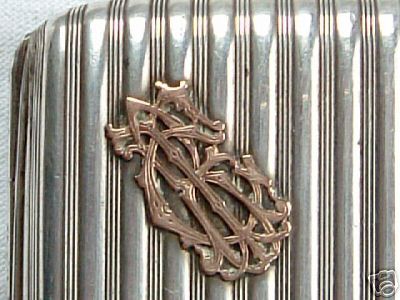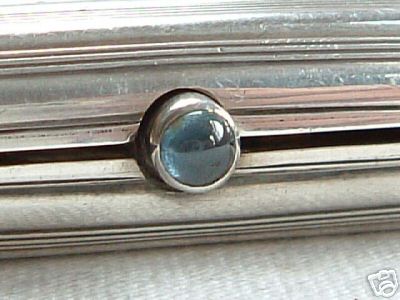 It is hallmarked ' half-moon and crown ' and '900 ' (purity 900/1000 used in Germany for higher degree silver).
The cigarette case is square shaped with cabochon thumbpiece and gold monogram. The case is 3 1/2 in. wide (cm. 9).
I'm still wondering if this inscription was engraved from a lover or from a friend ... and if valses were dances or something else....