YOUR GUIDE TO AUGUST NEWSLETTER:
articles
new members
members' window
mail to ASCAS
replies to questions
a page per month
a silversmith per month
a word per month
a book on my shelf
a crest per month
a year per month
contributors to this Newsletter
search engine
disclaimer and privacy policy
---
Magdalena and William Isbister present:
Victorian Pictorial ('castle'), Commemorative and Souvenir Thimbles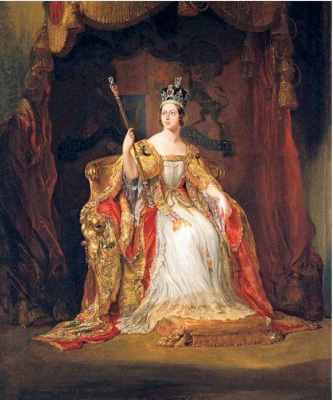 Alexandrina Victoria was born in May 1819. She was the niece of William lV and inherited the throne at eighteen years of age. In 1840 she married her first cousin Prince Albert of Saxe-Coburg and Gotha. She died in 1901 and was the longest ruling British monarch. Her subjects were known as the "Victorians" and during her reign they built palaces, bridges, and tunnels, they travelled widely and attended expositions in great numbers. Victorian thimble makers were quite prolific and unquestionably made more "pictorial" thimbles than any other thimble makers either before Victoria came to the throne or after her death. Many thimbles commemorated the Queens reign but many other Victorian activities were illustrated on these thimbles (sometimes called "commemorative", "castle", or "souvenir" thimbles) too. In this paper examples of these "pictorial" thimbles will be described.....
click here

---
Welcome to new ASCAS members:
Hayley Dawson - Canada

---
Tadeo Hernández writes:
...I live in the Mexican Pacific coast, in the city of Mazatlán. This is an industrial and tourist port with thousands of vessels of all kinds cruising our waters for centuries. A few years ago, an industrial diver found a tea pot in the bottom of the sea while he was working in the dredge works of the main harbour. He gave it to my father as a gift and now I have it.
We're interested in finding out more about this item. I did some research and it seems that it may be from the mid 20th century (1940's?), but am not sure. We are curious to find out if it's older and of what tea set it may have been part of. We presume it fell from a foreign ship, but do not have any further information at all.
Any information provided would be greatly appreciated.
Thanks in advance!!!
Sincerely,
Tadeo Hernández
---
Roland Fischer writes:
... I came across your website and was wondering if you could help me identify the silver mark?
Many thanks for your help.
Roland Fischer
Sterling silver, hallmarked Dublin, date 1978, maker Kilkenny Design Workshops
Giorgio Busetto
---
---
In this column we presents a page obtained from makers' brochures, books, auction catalogs, advertising or whatever other printed paper, related to silver, that may be of interest for ASCAS members.
The images will be published at a "low resolution" level and for private and personal use only.
This column is published under the kind permission of Giorgio Busetto's website

OTHER SILVER ADVERTISEMENTS

FACTORIES, PLANTS, SALESROOMS, SHOPS AND WORKSHOPS: OLD IMAGES

This month ASCAS presents an image of the
SILVERSMITH'S HALL
860 BROADWAY, NEW YORK, N.Y.
The Silversmith's Co was formed in 1892 uniting the firms of Gorham, Whiting, Dominick & Haff, Shiebler, and Towle. The purpose of the company was to secure "a uniformity of methods among the different Companies engaged in the trade, especially as regards the quality of the material used".
In the facade of the five-story building at 860 Broadway, New York, were displayed the signs of ALVIN MFG CO (1), JB & SM KNOWLES CO (2), TAYLOR & BROTHER, THOS G. BROWN & SONS (3), HOWARD STERLING CO (4), J.F. FRADLEY & CO (5), WILLIAM B. KERR & CO (6), LUDWIG REDLICH & CO (7), JOHN A, RILEY & SLOAN CO, HEBBARD & BROS and DOMINICK & HAFF (8) in the whole fifth-story.
---
In this column we present an abstract from a page of the "What is? Silver Dictionary"


courtesy of





TOASTING FORK
Toasting fork is a type of implement for holding a slice of bread to be toasted before an open fire.

It has usually a wooden haft, about 75 to 100 cm long, fitted with a ferrule into which is fixed a fork having two or three long tines. Sometimes there is a hook attached to the ferrule by which to hang the fork when not in use or a suspensory ring at the end of the haft...

MORE...

A wide article about silver toasting fork written by Dorothea Burstyn is available in

ASCAS website

---

In this column we present marks, information and history of silversmiths and silver manufacturers.
This column is published under the kind permission of Giorgio Busetto's website J.E. CALDWELL

James Emmett Caldwell (1813-1881) apprenticed to Peter B. Hayes to learn jewelry trade specializing as a watchmaker.
In 1839 Caldwell opened his own shop in Philadelphia. In 1843 he entered in partnership with Bennett acting under the style Bennett & Caldwell.
In 1848 Bennett died and John C. Farr replaced him as partner. The firm became J.E. Caldwell & Co and later J.E. Caldwell Co.
After the death of the founder (1881) the firm was managed by his son James Albert Caldwell (1844-1914), in turn succeeded in 1914 by his son J. Emmett Caldwell (the same name of his grandparent).
Until the early 1850s Caldwell had its own production of silverware, but from the late 1850s the word "manufacturer" disappeared from its advertising. For most of its existence the firm, along with its competitor Bailey & Co, acted as major jewelry and silver retailer in Philadelphia selling items made by main American makers or acting as agent for goods made up for special order... MORE...

---

In this column we present images and descriptions of Crests and Mottoes of British, Irish and Scottish families as engraved on silver items.
This column is published under the kind permission of Giorgio Busetto's website
FAMILY CRESTS: LIST OF NAMES ILLUSTRATED DIRECTORY OF FAMILY CRESTS KILGOUR - ANDERSON - MAC NICOL

The crest of Scottish families Kilgour, Anderson and Mac Nicol
The Latin motto is "Gradatim" (By degrees).
The crest is described as "a crescent".
The crest has been found on a pair of sterling silver spoons, hallmarked London 1789, makers George Smith III & William Fearn.