by Attilio Porsia and Giorgio Busetto

click on images to enlarge
A COLLECTION OF SILVER AND CRYSTAL CRUET STANDS
The Italian, French and "Continental" tradition refers to "cruet stand" as the oil and vinegar container, sometimes with salt and pepper shakers, rarely accompanied by spice, mustard or other condiment casters, bottles and jars.
These objects are named in Italy "portaoliera", "ampolliera", "olio e aceto" and in England "Warwick cruet stand", "soy stand", "box cruet stand".

Silver examples are, usually, the most valuable under the artistic aspect, but excellent artifacts in ceramic and porcelain still exist. Most silver cruet stands rest on a four footed base with a tall central handle with a ring on the top. Pierced baskets on each side of the handle are used to contain the bottles, sometimes with a pair of circular supports to lodge bottles' stoppers.

English cruet stands have a larger number of containers (sometimes 8 or more) consisting of bottles, casters and jars and a large variety of condiments used to give a special flavors to food. The " Warwick Cruet", takes its name from that one realized by Anthony Nelme in 1715 for the Duke of Warwick (three silver casters and two glass bottles).

In this page Attilio Porsia presents his collection of Italian (Genoa) and French (Paris) silver cruet sets made between the end of 18th and the first half of 19th century.
| | |
| --- | --- |
| | |
Cruet stand - Genoa (Torretta) 1795

"Torretta" hallmark (1)795; and later hallmarks of "Crowned Cross of Saints Maurizio e Lazzaro" and " Dolphin".
Dimensions: high 25 cm; wide 17,5 cm,
baskets diameter: 7,5 cm;
stoppers supports' diameter: 2 cm,
weight: gr. 448.





---
Cruet stan (Directoir Style) "torretta" (1)802 hallmark
Oval tray dimensions: max 18,5 cm, min 10 cm
Weight 348 gr.

---
Cruet stand - Paris, 1809-1819

Silversmith Marc Jacquait, Paris, Hotel D'Aligne, rue Saint-Honoré, active since 1797
Dimensions: high 38 cm, wide 12 cm, long 33,5 cm.
Weight 1650 gr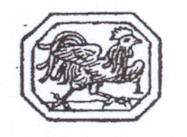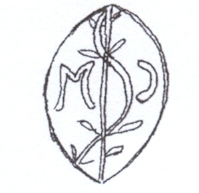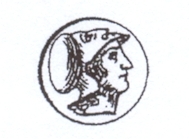 ---
Cruet stand - Genoa, "Restoration" Period (circa 1840)

Rectangular tray dimensions: cm. 24 x 10
Weight: 725 gr.

---