ASCAS logo
In the May newsletter, I introduced the new logo for our association. I thank everyone who commented about it. Someone asked if the teapot was real or imaginary. The teapot is real and this is the photo.
I am now requesting your help in understanding the origin of this teapot.
This item is part of a three piece set (milk creamer and sugar bowl) which was purchased in England several years ago. I was told that it dates from the 19th century.
The set weighs 1350 grams (47 oz). The only mark looks like "GGG" and I suspect that it is a maker mark. Anyone with information should contact me
Two new additions to ASCAS articles
1. A new article by Giovanni Ciceri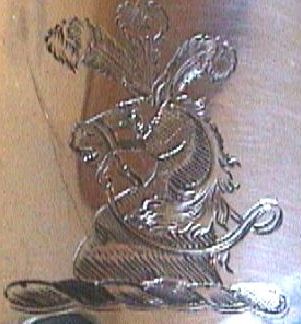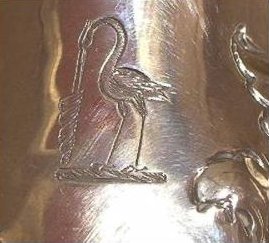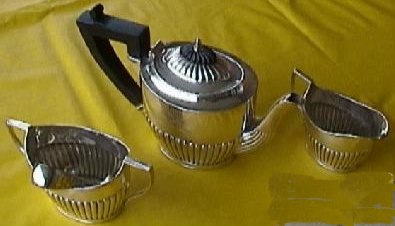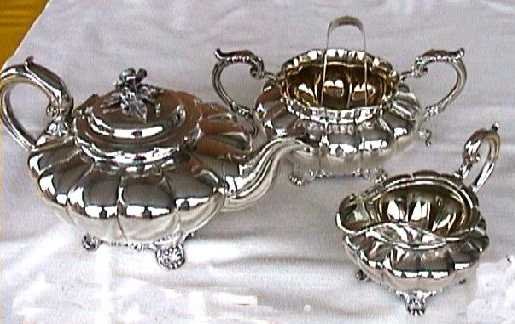 entitled 'When silver tells a story' and it is available in both English and Italian. click here
2. A new article by Jose Luis Munoz Diaz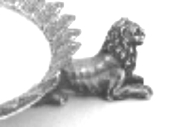 about animal parts used in decorative silverware entitled 'Paw feet, hoof feet, claw feet in silverware'. click here



Members' Window # 2
There's a new addition to our 'Members' window'. A friend has submitted two excellent pieces of 18th century 'Continental silver': a spice box and a coffee pot made by Jean Redart of Neuchatel (Switzerland). click here.
ASCAS in Yahoo groups
A new discussion forum is now available in Yahoo only for ASCAS members.
Hopefully this will provide a faster form of communication. There is a link to this group at the bottom of our home page.
Obviously we will continue to send our newsletter through e-mail.
List of members
The updated list of ASCAS members (15 June 2004) is now available (only for members)
Articles in English, French, Italian .....
English is the primary language of our Association, but some interesting articles were available only in French, with an English summary.
To satisfy the requests of members who don't understand French, we have began to translate these articles with the precious help of Patrick Vyvyan. The article # 5 by Raoul Verbist is now available in double version English/French, while the article # 2 by Giorgio B. is available in double version English/Italian (in this case it was much simpler for me as I'm Italian).
I hope that English members will be helpful so that we may go ahead with translations and add double versions to all articles written in other languages.
ASCAS is also on printed paper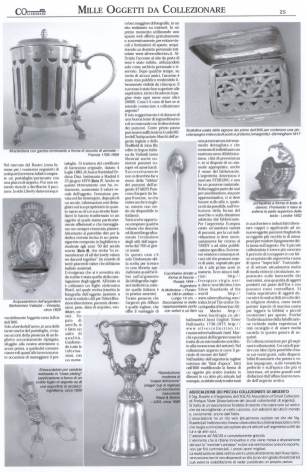 June edition of Italian magazine Collezionare (Collecting), within a wider article on silver collecting, devotes its attention to ASCAS and its activities. I hope that this promotion will be useful for new Italian memberships to ASCAS.
A request from a member
A new member has sent this email to ASCAS:
believe I read an article somewhere in here about the non destructive testing of silver to determine approximate content. Any ideas, suggestions, or advice.
Thanks
Best
Bob
May someone satisfy Bob's request?

I've published this e-mail on ASCAS newsletter as I was unable to satisfy Bob's request. Using Yahoo groups tool the request of Bob will be immediately viewed and your replies will be useful for all ASCAS members.
Hallmarks of French milk creamer
I've received many e-mails about my question on May NEWSLETTER on hallmarks of French milk creamer.
Most of them suggested that the 'wild boar' is a 950/1000 hallmark (and, presumably, there was an error on Tardy page).
Thank you to all members for their interest and help.
I hope that with a wide partecipation we'll post questions and replies through Yahoo group, obtaining on-line visibility for all ASCAS members.
Closing our June newsletter I hope you have appreciated its content.
Your comments, suggestions and advices will be of great help.
My thanks to members Wayne Bednersh, Giovanni Ciceri, Kathy Eichert, José Luis Muñoz Díaz, Raoul Verbist, Patrick Vyvyan for their precious contributions.

Giorgio B.
Secretary