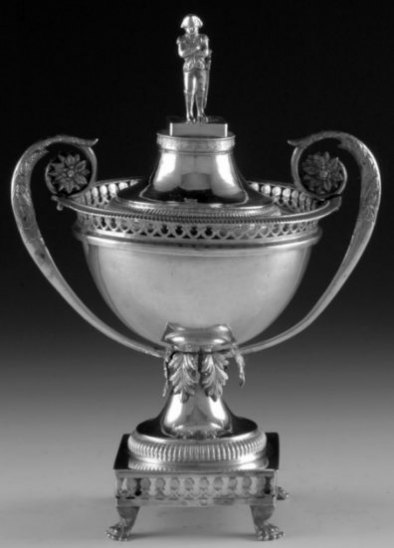 In preview for ASCAS members Serenella Ferrari Benedetti, cultural coordinator and responsible of the art's collections of the Coronini Cronberg Foundation of Gorizia (Italy), presents the description of an interesting Venetian sugar bowl of the Napoleonic period. This article is available in double version English

/ Italiano

.
The Fondazione Palazzo Coronini Cronberg has a collection of over 500 pieces of Russian, English, German, Austrian, Danish, French and, obviously, Italian silver from 17th to 20th century.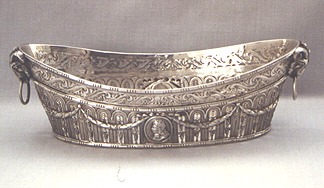 Dorothea Burstyn presents part 2 of her article on The Antique Silver Industry of Hanau click here
This article was published in Silver Magazine Nov/Dec.1997 and the reproduction on ASCAS website is authorized by the Author and the Editor of Silver Magazine
ASCAS member Dorothea Burstyn is the President and Co-Founder of the Silver Society of Canada - Toronto. For more information about SSC and its magazine JOURNAL you may contact Dorothea Burstyn at dburstyn@rogers.com
Part 1 of this article is available on ASCAS website clicking here.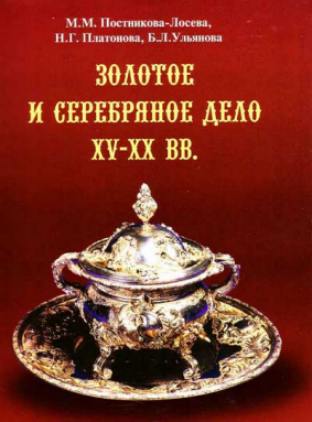 Giorgio Busetto has widely revised his article on Hallmarks of Russian Silversmiths adding new marks and the reference numbers of Postinoka-Loseva's book.
The new version of article # 7 is now available clicking here



ASCAS member Christine Erratt has just published an interesting article on Marks of Australian Silver in the magazine The world of Antiques and Art.
This article is now available online on the editor's website at http://www.worldaa.com/article.cfm?article=69



List of members
Welcome to new ASCAS members:

Patrick Caddick - England
Jon Davies - Australia
Claude-Charles Feys - Belgium
Clem D'art - Australia
Pierre Debaillie - France
Vera D'Haese - Belgium
Marilyn Eustace - Canada
Jeffrey Herman - USA
Dorothy Giorgio - USA
Todd Tracy Lace - Canada
Richard L. McDanel - USA
Charles Mitchem-Diago - USA
Eno Netni - Canada
Corinna O'Brien - Belgium
Stuart Parry - England
Brian Ransom - Canada
Kenneth L. Snead - USA
Sunnie BJ Tolstoi-Felt - USA
Carolyn Howland Williamson - USA
Katrina Wix°e - Norway
David Yingling Jr - USA




Members' Window # 5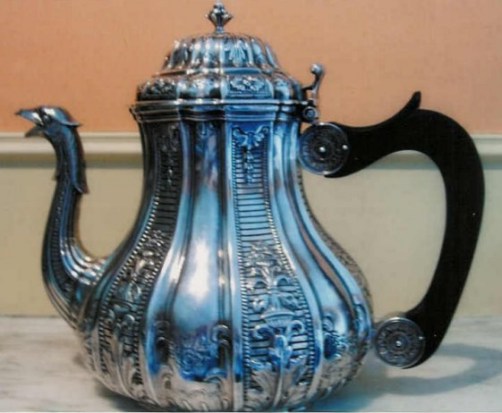 Pierre Debaillie presents ' A teapot of Antoine Joseph GellÚ ' . The teapot has Lille (France) 1757 hallmarks. Antoine Joseph GellÚ was created master silversmith in 1749. This Member's window is available in a double version English

- franšais

Questions from ASCAS' members
Dorothy Giorgio has a silverplate basket with a double lion and shield hallmark
(click to enlarge image)
Do any members recognize the mark or offer any suggestions about this piece?


Hallmarks of the etrog box on August newsletter were identified as Berlin (Germany) about 1830/1840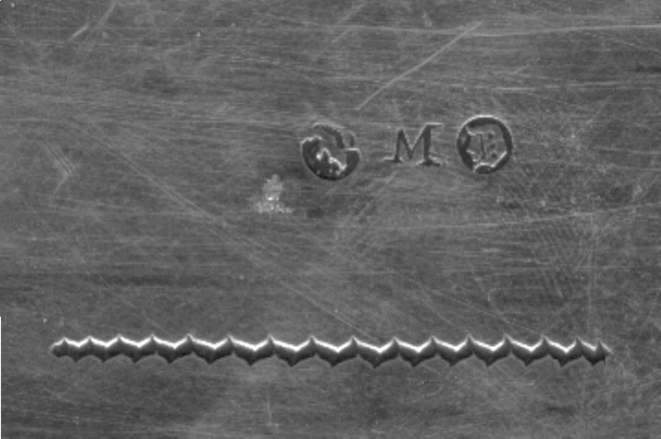 Closing our September newsletter I hope you have appreciated its content.
Your comments, suggestions and advices will be of great help.
My thanks to members Dorothea Burstyn, Pierre Debaillie, Christine Erratt, Serenella Ferrari Benedetti. Dorothy Giorgio and Raoul Verbist for their precious contributions.

Giorgio Busetto
Secretary