---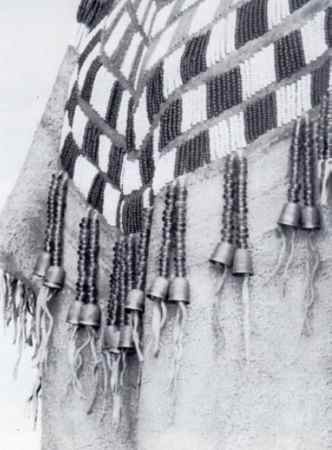 Magdalena and William Isbister present:

Native Americans, Hester Bateman and thimbles



... The Bateman silversmithing dynasty is arguably the most famous British dynasty of silversmiths ever to have been recorded. Hester Bateman was born Hester Neden or Needham in 1704 in Clerkenwell. Little is known about her childhood except that she was baptised in October 1708 and was not able to read or write. In about 1725 she married a gold chain and wire maker, John Bateman, who it seems never completed an apprenticeship and was thus not allowed to use his own mark. Hester had six children, John, Letitia, Ann, Peter, William and Jonathan before her husband died from Tuberculosis in 1760. They lived at 107 Bunhill Road in the Parish of St Luke in North London and subsequently bought adjoining properties for two of their children. Both Peter and Jonathan were apprentice silversmiths when John Bateman Sr. died. Despite this John senior is reputed to have left, in his will, unto his loving wife all his "household goods and implements" and this has been interpreted as indicating that Hester was already an accomplished silversmith although this has recently been challenged ....
click here

---
Welcome to new ASCAS members:

Alberto Fabbro - Italy
Michael Hetherington - Australia
Tony O'Brien - Ireland
Noel Wells - USA

---
Tomas Jurco writes:
... I need information about this tobacco pipe. Any suggestion would be highly appreciated.
Thanks
Tomas Jurco
The makers are Joseph Crabb Kershaw-Frederick Francis Kershaw-Sydney Herbert Jones, possibly trading as Coulshaw, Jones & Kershaw, 72 Newman Street, London (wholesale tobacconists and sundries manufacturers).
A similar mark was entered in Chester in 1899.

Giorgio Busetto
---
---
William H. Isbister writes:
In answer to Janjaap Luijt this might help?
https://docs.google.com/viewer?a=v&pid=sites&srcid=ZGVmYXVsdGRvbWFpbnxtb3JlYWJvdXR0aGltYmxlc3xneDo1YjFiOTMwODYyMTRmZGVi
William H. Isbister
---
Derek Rogers writes:
The alphabet is Sanskrit based. The beaker is certainly Asian (Burma is a strong possibility) and is marked for 900 standard.
I would be surprised if it was earlier than the 1930's.
Hope this helps.
Derek Rogers
---
---
This month ASCAS presents an ancient image of the factory of:

HARRISON FISHER & CO

Active at 70 Trafalgar St. (1897-1899) and Surrey Lane, Wellington St and 9 Eyre Lane (1900-1925), Sheffield. Became Harrison Fisher & Co in 1900.
The firm ceased the manufacture of electroplated wares in 1925 but continued the trade. The firm used the trade mark PELHAM PLATE

This image is part of the FACTORIES, PLANTS, SALESROOMS, SHOPS AND WORKSHOPS: OLD IMAGES section of www.silvercollection.it website
---
"A WORD per MONTH"


PROPELLING PENCIL
MECHANICAL PENCIL

A mechanical or propelling pencil is a pencil with a replaceable graphite lead not bonded to the outer casing that can be mechanically extended as its point is worn away.

The first patent for a "metal pencil with an internal mechanism for propelling the graphite 'lead' shaft forward during use" was obtained by Sampson Mordan in 1822 (his co-inventor was John Isaac Hawkins).

In 1823 Mordan bought out the rights of Hawkins, entering his mark as "smallworker" in London Assay Office on 9 June 1823 as most of his production was made in precious metal.....
more
---
"A SILVERSMITH per MONTH"
FOX FAMILY, SILVERSMITHS IN LONDON

JAMES TURNER & CHARLES FOX - CHARLES FOX II - CHARLES THOMAS FOX & GEORGE FOX - GEORGE FOX - ROBERT FREDERICK FOX - FREDERICK FOX - FREDERICK YONGE FOX

The founder of the firm was Charles Fox, 'plate worker' active at 139 Old Street, Goswell Street. He was not apprenticed through the Goldsmiths' Company nor he was a freeman of the Company. Charles Fox registered a mark in 1801 in partnership with James Turner (at 3 Old Street) and a unique mark alone on 5 September 1804.
In 1822 he was succeeded by his son, Charles Fox II, who entered various marks in 1822, 1823 (4 marks) and 1838. Also Charles Fox II was not apprentices nor was a Freeman of the Goldsmiths' Company.
His works shows consistently high quality and the rapid entry of marks suggests a fairly large establishment with varying marks used for different categories of work.
Fox can be considered the last individualist plateworker before the debacle of Victorian mass production.....
more

---
"A CREST per MONTH"
FRENCH

A crest used by Robert French, Esq, of Monavi Castle, co. Galway.
The crest is described as "A dolphin naiant".
The motto is "Malo mori quam foedari" (Death rather than disgrace)
The crest was found on a Chinese silver coffee pot made by Hung Chong & Co, active at Club Street, Canton and 11b Nankin Road, Shanghai, circa 1860-1930 (source: Chinese Export Silver 1785-1940, by Adrien von Ferscht).

---
Custom Search
---
Closing our AUGUST 2015 edition of ASCAS Newsletter I hope you have appreciated its content.
Your comments, suggestions and advice will be of great help.

My thanks to Magdalena and William Isbister, Tomas Jurco and David Rubin for their precious contributions.

Giorgio Busetto
Secretary
DISCLAIMER AND PRIVACY POLICY
ASCAS is a community of people having a common interest in antique silver.
It is a non-profit association without commercial links. Membership is open to whomever has a true interest in this subject matter.
ASCAS has no real property and no fees are requested nor accepted from members.
ASCAS keeps in touch with its members only through periodical newsletters, e-mails and web-site updating and ignores and is not responsible for any other activity pursued by its members.
Likewise, ASCAS is not responsible for opinions, evaluation and images displayed, and in any form published or supplied for publication, by its members who, in any case, maintain the property of their works and assure the respect of national and international legislation about Intellectual Property.
ASCAS does not have the full addresses of its members (only town, country and e-mail address are requested for membership).
ASCAS handles and protects with care its members' e-mail addresses, will not disclose the addresses to third parties, will use this information only to reply to requests received from members and for communications strictly related to its activity.
These rules are expressly accepted by submitting the membership request.